The Seedlot Selection Tool is a decision support tool designed to help forest managers match seedlots with planting sites based on climatic information.
The U.S. Forest Service, Oregon State University, and Conservation Biology Institute have collaboratively developed the Seedlot Selection Tool to help forest managers match tree seed collections (called seedlots) with planting sites to help ensure the resilience of forests in a changing climate.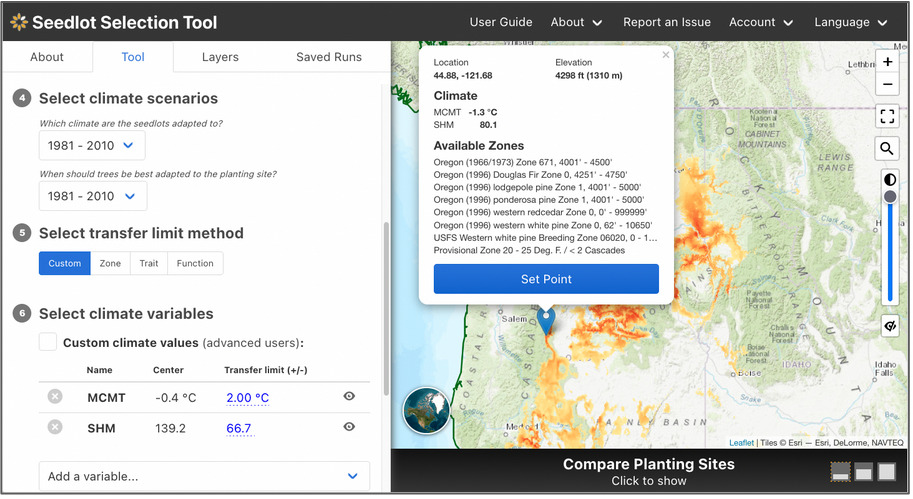 The Seedlot Selection Tool (or SST) is a free web-based decision-support tool that can be used to map planting locations based on either current climate data or a range of possible future climates across the conterminous U.S. and Mexico. Users can select a tree species, a climate scenario and relevant climate variables for the species, and other parameters to identify sources of seedlots appropriate for planting on a particular site or planting sites that are appropriate for planting seedlings from a particular seedlot. A valuable planning and educational tool, the SST helps explore possible future conditions, assess risk, and plan potential responses as part of a decision about which seedlot seedlings will be best adapted to a particular planting site in the future.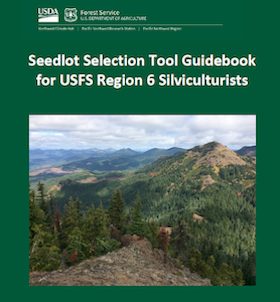 Seedlot Selection Tool Guidebook for US Forest Service Region 6 Silviculturists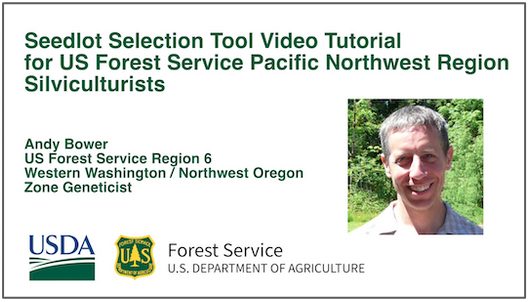 Seedlot Selection Tool Video Tutorial for US Forest Service Region 6 Silviculturists
The SST was spearheaded by Glenn Howe at Oregon State University and Brad St. Clair at the USFS Pacific Northwest Research Station and developed by Nikolas Stevenson-Molnar, Brendan Ward, and Dominique Bachelet at CBI. Recently the USDA Climate Hub and USFS Region 6 staff worked with CBI to develop a step-by-step Guidebook and Video Tutorial for the Seedlot Selection Tool for Region 6 Silviculturists. These materials are useful to anyone who wants to learn about the use of this resource.
You may access the SST and detailed instructions at https://seedlotselectiontool.org/sst/.
Please see the USDA Climate Hub Seedlot Selection Tool Web Page for more information about the Guidebook and Tutorial Video.
Support for the SST came from the USFS, OSU, CBI, and the USDA Northwest Climate Hub.